I'm looking forward to delivering this one-day hands-on Pitching Skills workshop.  In Cardiff on Thursday, 28th November. £25 for union members. £50 non-members. It's always a privilege to encounter the passion and inventiveness of the participants and to see how their pitches develop.
CULT Cymru (Creative Unions Learning Together) provides a wide-ranging and regularly refreshed roster of professional training for workers in the Creative Industries. It's a joint venture between four Trade Unions in Wales, led by BECTU in partnership with The Musicians' Union, Equity and The Writers' Guild. It's supported by Welsh Government.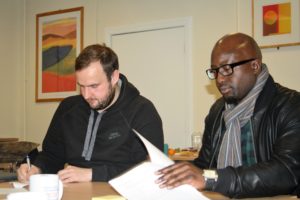 This winter's programme lists  twelve skill areas, including an Introduction to Autism in the Workplace,  Received Pronunciation, a five-day Production Management course and Movie Magic Scheduling and Budgeting. Terrific value.
My workshops have been delivered to Make-up Artists, Graphic Designers, Screenwriters, Producers, Costume Designers, Editors, Novelists …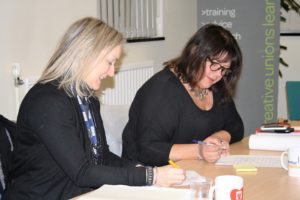 If you'd like to work through pitching principles, hone your project ideas and deliver an in-person, face-to-face practice pitch, this could be for you.