My poem Admission, On Leaving The Port Of Belfast, 1988 will appear in the Places of Poetry Anthology on National Poetry Day, 1st October. There were more than 7,500 entries.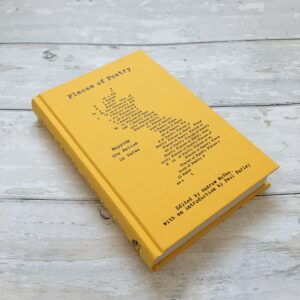 "In 2019, Paul Farley and Andrew McRae launched the Places of Poetry project, a five-month literary festival that invited poets of all ages and levels of experience to pin poems relating to place, heritage and identity on a digital map of England and Wales. The response to the project was overwhelmingly positive. More than 3000 people pinned over 7500 poems which can now be explored at: www.placesofpoetry.org.uk
"On 1st October, Oneworld will publish PLACES OF POETRY: MAPPING THE NATION IN VERSE, ananthology of 200 of the best of these poems, most of which have never previously been published. Sprinkled among these are more familiar poems rooted in place and time, giving depth and texture to our landscape over centuries.
"The collection is divided into nine sections: Scotland, Wales, Northern Ireland, and six English regions. Imbued with a strong sense of journey and discovery, thepoems take the reader from Stonehenge all the way to the valley of the River Eden. Along the way,
the reader will encounter not only a variety of places but a multiplicity of perspectives from
individuals united only by their fascination with place.
In PLACES OF POETRY we wanted to showcase the variety of routes our poets—published or just starting out, young or old—took through the country they inhabit, the landscapes they know, the places they imagine. Along the way, the reader will discover some new places—and look afresh at places they thought they knew.                          Andrew McRae and Paul Farley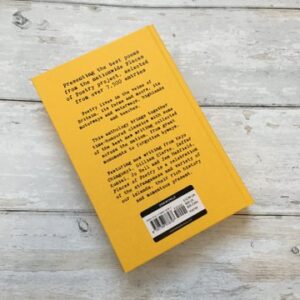 This anthology has grown from a project originally relating to Wales and England but extended to N Ireland and Scotland. My poem is in the N. Ireland section. Literature Wales was a partner.
Poets in the Northern Ireland section:
Jeffrey Thomson · Rain, or a Local Poet Long Gone Returns Home
Moyra Donaldson · The World Over
Ross Thompson · Bangor, County Down, December 2010
Siobhan Campbell · Longboat at Portaferry
Morna Sullivan · Riverdance
Percy French · The Mountains of Mourne (1896)
Oliver Mort · The Barracks James Creighton · from The Prospect of the Lake Erne (1791)
Trish Bennett · Sweet Spot
Katherine Duffy · Unsolved William
Hamilton Drummond · from The Giant's Causeway (1811)
Rosie Johnston · Carnlough Bay
Gary Allen · The Weather Station
Ian Watson · Ebb Tide
Angela Graham · Admission, on Leaving the Port of Belfast, 1988