I am delighted to give a copy of my new book to Ballycastle Library, as seen below in a piece from The Ballycastle Chronicle, 20th October 2020.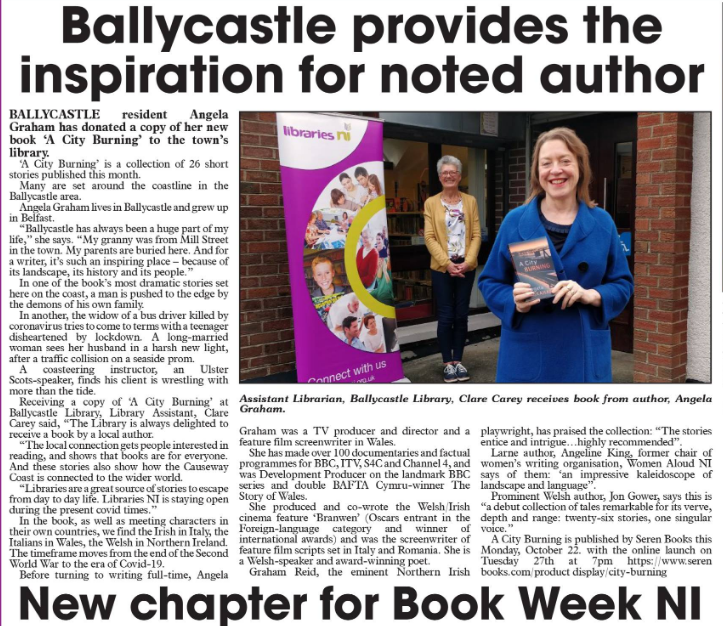 Among the 26 stories in 'A City Burning', many are set around the coastline.
The area is inspirational and the library is certainly keen to inspire writers and readers.
I can't wait to see my book on the shelf in the library, in due course.
Two of the stories were written during lockdown. The setting of one is partly inspired by a stretch of Ballycastle Beach.
A City Burning is published by Seren Books.