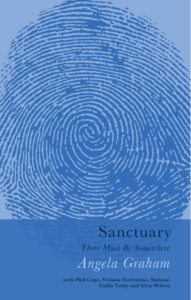 My new collection of poetry: Sanctuary: There Must Be Somewhere from Seren Books.
'The collection is full of moving, serious poems and individual voices. This too is sanctuary.' Geroge Szirtes
'In this wonderful collaborative collection there is work that variously provokes, soothes, challenges and affirms. Together, the poems provide a meditation on the meaning of 'sanctuary' at a time when the word's relevance to our lives feels increasingly urgent. A vital and illuminating publication.' Moyra Donaldson
I won first prize for poetry in the inaugural Linen Hall Ulster-Scots Writing Competition 2021.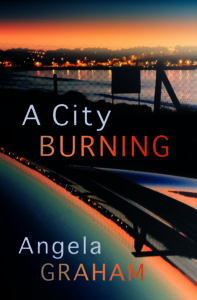 Following a career as a film-maker I turned to writing fulltime in 2017. A City Burning my collection of 26 short stories was completed with the support of a Writer's Bursary from Literature Wales. Set in Northern Ireland, Wales and Italy It was published in October 2020  by Seren Books.  
The collection was longlisted for the Edge Hill Short Story Prize 2021 'the only national literary award to recognise excellence in a published, single-authored short story collection.' PRAISE for A City Burning here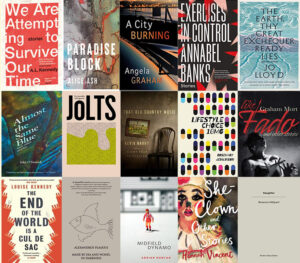 I have received 3 SIAP Awards from the Arts Council of Northern Ireland: 2020  –  Sanctuary poetry collection;  2019  – my book of prose and poetry about the east Belfast house and community in which I grew up: Place and Displacement; 2017 – my novel Thorn about land & language in Northern Ireland (Ulster-Scots, Irish and English).
In November 2022 I was awarded a Life Fellowship by the Institute of Welsh Affairs
Click for my work in 2018/2019 Click here for my CV pre-2018.
Follow @AngelaGraham8   Email [email protected]