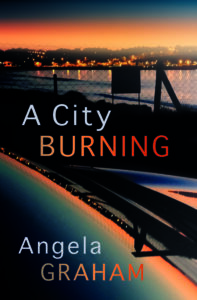 My collection of 26 short stories set in Northern Ireland, Wales and Italy was completed with the support of a Writer's Bursary from Literature Wales and published in October 2020  by Seren Books.  
The collection has recently been nominated for the Edge Hill Short Story Prize 'the only national literary award to recognise excellence in a published, single-authored short story collection.'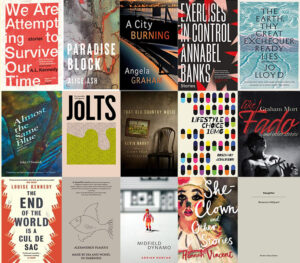 PRAISE for A City Burning here
I have received 3 SIAP Awards from the Arts Council of Northern Ireland                                          2019  – my book of prose and poetry about the east Belfast house and community in which I grew up: Place and Displacement.
2017 – my novel Thorn about land & language in Northern Ireland.
2020/21  – a collection of poetry on the theme of Sanctuary – see below
My poetry is widely published. My debut collection is under consideration with a major poetry publisher.
Click for my work in 2018/2019 Click here for my CV pre-2018.
Follow @AngelaGraham8   Email AngelaGraham2003@aol.com