Expertise Exchange: Uniting Research and Practice for TV in Wales and beyond is a joint RTS / Cardiff University School of Journalism (JOMEC) event.  See my blog post on the JOMEC website.
Contributors: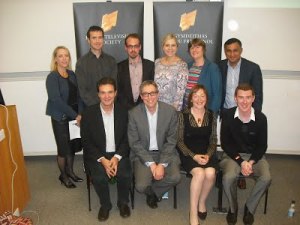 An enjoyable and thought-provoking event resulting in 3 on-going partnerships:
Prof Jenny Kitzinger and Erika Hossington: a potential new storyline involving coma next year for 'Casualty'.
Dr Ross Garner and Mike Talbot: collaboration on producing tv in Wales for the mainstream.
Dr Cindy Carter and Huw Foulkes: collaboration on News for young teenagers.
Continue reading Expertise Exchange: Uniting Research and Practice for TV in Wales and beyond →