I've finished the first draft of my novel, Thorn. I have to set it aside for a while to get some perspective on it, so I'd like to mark this milestone by saying thank you for the help and kindness I have received during the research and writing. I am looking forward to thanking everyone properly – inside the covers of the published book – and perhaps anything less than an exhaustive set of thanks risks making someone feel left out, nonetheless I want to express my gratitude in a 'big picture' way at this point.
The Arts Council of Northern Ireland, via the National Lottery, gave me a Support for the Individual Artist Award in 2017 towards the costs of researching a novel set in Northern Ireland. The Council's Head of Literature and Drama, Dr Damian Smyth was very helpful from the outset.
Literary editor, Gwen Davies of the New Welsh Review provided a detailed critique of the first 100,000 words. Malachi O'Doherty very generously undertook a reading, despite his many commitments, including the publication of Fifty Years On, his survey of half a century of social change, and having a novel of his own underway, Terry Brankin Has A Gun, which is launching almost as I write. Veterinary Officer, Elvira McAleese read the draft with an eye to dairy farming issues and her advice has been essential.
Many friends gave me hospitality and accommodation during my research trips and their warmth kept me going. They enabled me to travel across Northern Ireland meeting farmers, vets, conservationists, politicians, language experts, academics, sociologists and statisticians, specialists in trauma and in local and ecclesiastical history, estate agents, clergy, architects and accountants, artists, lawyers, teachers and pupils, community workers, journalists… It was such a privilege.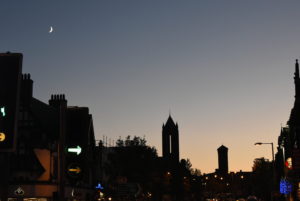 The novel is about land and language; about belonging and love, and the words we use to speak about these essentials – whether in Irish, Ulster Scots or English. It's set in 2017.
I have drawn on Dr Philip Robinson's grammar of Ulster Scots and been helped with advice in this area by many people, including Dr Frank Ferguson Dr Andrew Sneddon Dr Carol Baraniuk, Liam Logan and Angeline King Kelly. Dr Ivan Herbison gave me an invaluable steer towards an overview of trends in attitudes towards and usage of Ulster Scots. Staff at the Ulster Scots Agency offered me introductions and insights, as did the Ullans Centre, Ballymoney.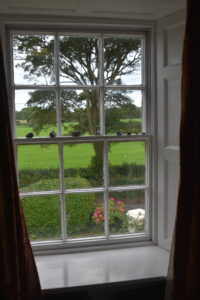 I had kind advice on Irish in Northern Ireland from Linda Ervine and Dr Gordon McCoy at Turas.  Other Irish-speakers engaged with me on publishing and on language politics and I am particularly grateful for the introduction to the late Aodán Mac Póilin's erudite and compassionate book, Our Tangled Speech
I've benefited greatly from membership of the group of female writers which has done so much to foster the profile and practice of women writing: Women Aloud NI 
My husband, John Geraint and my family were very supportive from a distance as I careered around Northern Ireland.
It is such a pleasure to say thank you. I'm looking forward to saying it in person to everyone. Sadly, my thanks to Lyra McKee, who generously discussed with me her work on youth suicide, can now only be expressed in my heart. She struck me as someone who knew that words matter as much as actions.
My blog post below is one of several I wrote to capture some of the research experience:
While I progress with the novel, I am looking forward to A City Burning, my book of 24 short stories, set in Wales, Northern Ireland and Italy, which Seren Books are publishing this autumn. A Writer's Bursary from Literature Wales helped to get the work on this finished.
My major focus this year is on a poetry/prose project about Place and Displacement. This began in November and is supported by a SIAP Award from the Arts Council of Northern Ireland. Three poems from it have already been accepted for publication: by The Honest Ulsterman, The Interpreter's House (#73) and the Community Arts Partnership's 2020 Vision project, linked to the Seamus Heaney Award for New Writing.
The poet, Glen Wilson, winner of the Seamus Heaney Award for New Writing, 2017
has been mentoring me since September towards a first poetry collection, thanks to an initiative by Matthew M C Smith of Black Bough Poetry