Want to know about furze? Find all you could want in FURZE: a Survey of its History and Uses in Ireland by A.T. Lucas. This  detailed and fascinating book was published by An Cumann le Béaloideas Éirinn (The Folklore of Ireland Society) in 1960. More than 200 pages of information and analysis.
My thanks, once again to Róise Ní Bhaoill for telling me about this book.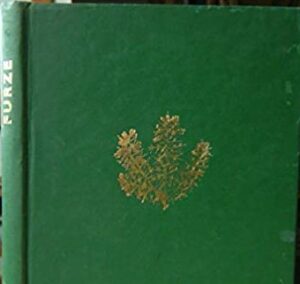 As for what to call the plant, Lucas's intensive research led him to conclude that a line could be drawn from Drogheda to Westport; above that line the plant was known as "whins" and below it, as "furze".
The name "gorse" was not used in Ireland, Lucas asserts (in 1960), except by those who had become familiar with it from English books. (The etymology of "gorse" is disputed, and would need a separate post.)
"furze" was used as a plural. A "fur" or "fur bush" being the singular. The usage could be seen in names such The Furry Glen in the Phoenix Park, Dublin.
The plant's names also gave rise to adjectives, such as "whinny", as seen in the Cavan rhyme:
Green fields and whinny ditches,

A nice girl and to hell with riches.
The book reveals the importance furze had in the rural economy:
fences; domestic fuel; fuel for bakers' ovens; fuel for lime kilns; horse fodder; cattle fodder; bedding for animals; manure; roofing of dwelling houses, sheds and animal shelters; mud walls; dead fences; drains; foundations for paths, roads and stacks of hay and corn; harrowing; hurleys; walking sticks and umbrella handles; cleaning chimneys; dyeing; custom and belief and miscellaneous minor purposes.
Writer, Mairéad Breen was helping her aunt clear out last week and found a 1981 Northern Ireland Tourist Board booklet, Land of the Whins and the Wild Fuschia. The 'crock' mentioned is 'a crock of gold at market' and the text adds that farmers use furze as feed to give cattle glossy coats.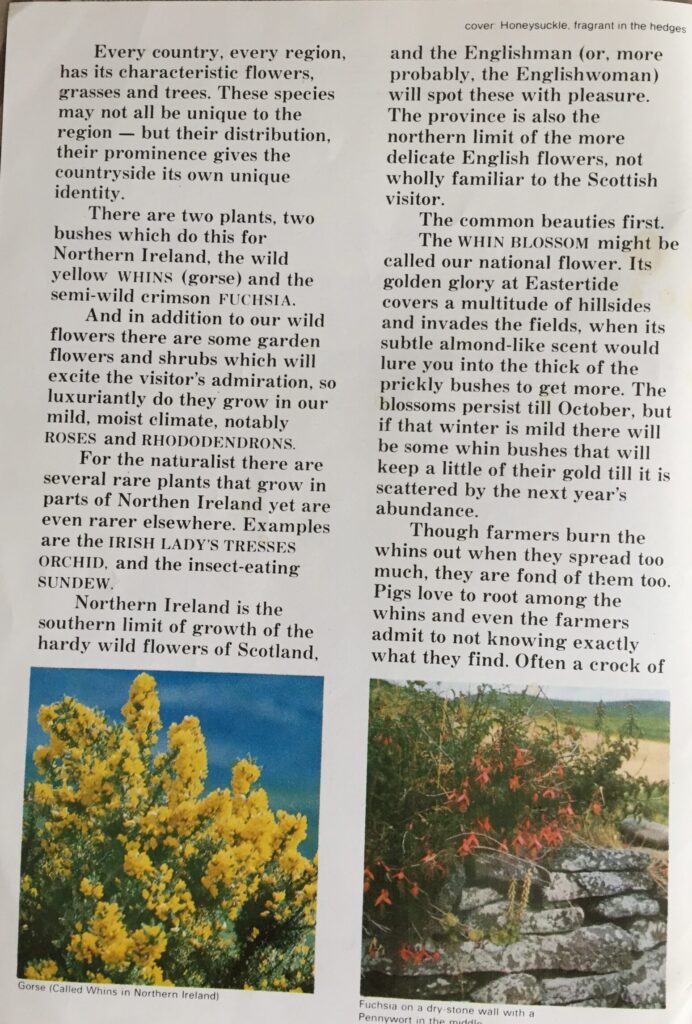 From Dr Carol Baraniuk comes a poem by the Ulster poet, Florence Wilson from her 1918 collection, The Coming of the Earls (which also includes her famous poem, The Man From God Knows Where).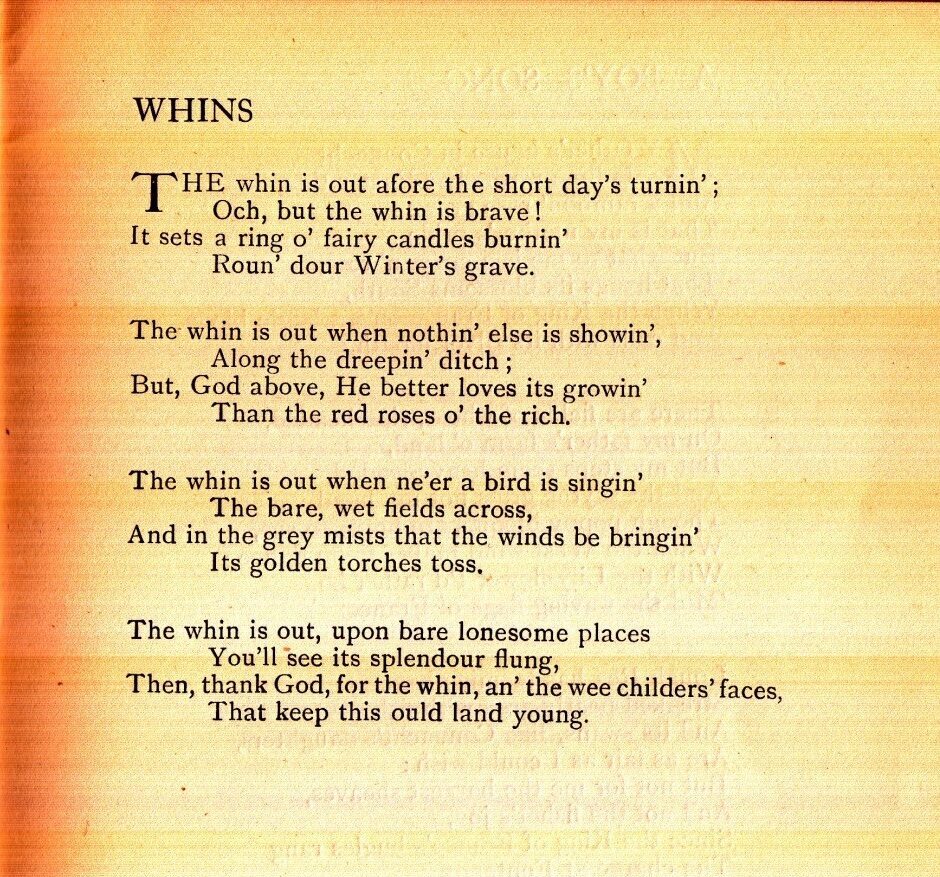 *Béaloideas, vol. 26, 1958, pp. 1–204. JSTOR, www.jstor.org/stable/20521261