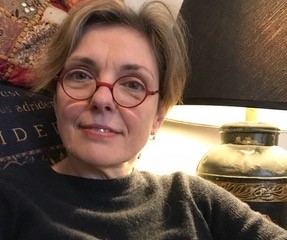 I am writing a collection of poetry on the theme of sanctuary.
But I'm not doing it  alone. I've sought four other poets to contribute a poem each, written in collaboration with me, though originating with them. This approach is prompted by the notion of opening up a space, hosting, welcoming and also from my desire to open myself up, to learn.
I'm delighted to welcome Csilla Toldy to this collaborative venture.
Two of the Sanctuary poets are from Wales and two from Northern Ireland. Because I live in both places. All have experience of migration or a particular interest in sanctuaries.
Given the sanctuary theme, I have sought a poet in Northern Ireland and one in Wales, who has experience of having been a refugee.
Csilla Toldy is a Hungarian, now living in Northern Ireland. She escaped Communist Hungary in 1981, looking for freedom in the West. She is a European who has experienced being a refugee within Europe. As a film maker and writer she has explored themes of arrival and departure, severance and belonging and I am very pleased that she is bringing her long experience of Sanctuary to this proposed book.
Csilla was born  in Budapest.  She lived in many European countries. She moved to the British Isles with a writer's visa to work on films in 1995. Her writing was supported by British Screen, Media and Northern Ireland Screen, and the Arts Council of Northern Ireland, National Lottery.
She received a Masters Degree in Creative Writing for Film and Television from Sheffield University in 2003. She participated in workshops lead by: Sundance, Arista, The National Film and Television School.
With her scripts she won the Katapult Prize and The Special Prize of the Motion Pictures Association as the Hungarian winner of the Hartley-Merrill Prize. In 2019 she was quarterfinalist at the Big Break Competition of Final Draft. Her film 'Belfast Exposed' recently won Best Street Art Film at the Berlin Underground Film Festival. She wrote 'The Emigrant Woman's Handbook with Fil Campbell.
Csilla says,
"I am delighted to be asked to contribute to this project for it will give me the chance to revisit and reevaluate my experience of 'sanctuary' looking back from a long perspective, and find new meanings.  "
At this point (early August 2021)  three poets have completed their work and it's wonderful.  Viviana's poem has an ecological approach; Phil's is a wide-ranging consideration of place and its transcendence; Moon's, in rhyming couplets, charts his journey and interrogates where Sanctuary is really to be found. Glen has given me feedback on my own work to date.
POET PROFILES
Glen Wilson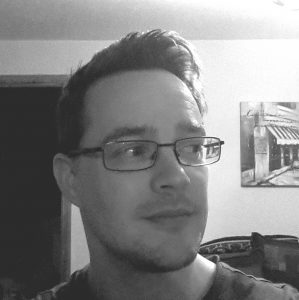 I have benefitted from having my own poems mentored by Glen Wilson.
Glen Wilson lives in Portadown. He is a civil servant and Worship Leader at St Mark's Church of Ireland Portadown.  He studied English and Politics at Queens University Belfast and has a Post-Grad Diploma in Journalism studies from the University of Ulster. He has been widely published having work in The Honest Ulsterman, Iota, The Paperclip, amongst others.
He has had work commissioned by the Irish Football Association and has appeared on Sky Sports. Glen's work has also appeared on the Poetry Jukebox in Belfast and Paris.
He won the Seamus Heaney Award for New Writing 2017, the Jonathan Swift Creative Writing Award in 2018 The Trim Poetry competition in 2019 and just recently in 2021 won the Slipstream Poets Open Poetry competition.
His first collection of poetry is An Experience on the Tongue (Doire Press). He is currently working on his second collection of poetry for which he was awarded a SIAP grant from the Arts Council of Northern Ireland.
Phil Cope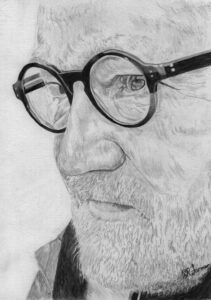 Portrait of Phil Cope by Gordon Farmer
Cardiff-born Phil Cope is a photographer and poet, writer, and exhibition and book designer. His five photographic studies on the Sacred Springs and Holy Wells of Wales, Scotland and England have been published by Seren Books. His The Golden Valley: A Visual Biography of the Garw (Seren Books) has just been published. In the pipeline is his book, The Living Wells of Ireland.
Phil has been a Drama and English teacher, spending two years as the principal of an isolated Algonkin Native Indian Reserve in Northern Canada and teaching at the Shah of Iran's Imperial Court in Tehran as well as in Wales, Greece and Haiti. After wide experience in community theatre and theatre in education, in 1980 he set up Valley and Vale, Wales' largest community arts team, which he led for sixteen years.
Phil's books and touring exhibitions have focused on themes as diverse as Paul Robeson, John Charles, the Spanish Civil War, the Olympic and Paralympic Games and Haitian vodou.
The header image is of St Mullin's Well, © Phil Cope.
Viviana Fiorentino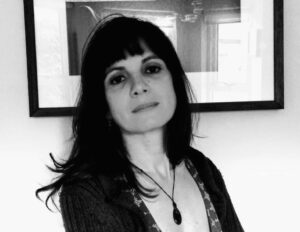 Viviana Fiorentino is Italian and lives in Belfast where she teaches Italian literature.
Since January 2020, she facilitates creative writing workshops for cultural minorities (Quotidian Word of the Street Limited). She is a recipient of two SIAP grants (2019/20 and 2020/21) from the Arts Council of Northern Ireland to write a collection of poems about migration and 'prisons of life'.
In 2019, her poems appeared in the anthology 'Writing Home' (Dedalus Press) "a major new anthology of writing from Ireland that acknowledges and celebrates the contribution of those whose roots lie outside of the country".
An award-winning poet in Italy, her poems, short stories and translations have appeared in international literature magazines including Nazione Indiana, FourXFour NI, Poethead, The Blue Nib, Paris Lit Up, Honest Ulsterman, The Trumpet 9. In 2021, in the anthology 'Days of Clear Light' (Salmon Poetry). In Italy, she published a poetry collection (Controluna Press), in anthology (Arcipelago Itaca Edizioni) and a novel (Transeuropa Publishing House).
She co-founded two activist poetry initiatives (Sky, You Are Too Big and Letters With Wings) and also Le Ortique (forgotten women artists blog).
'Moon'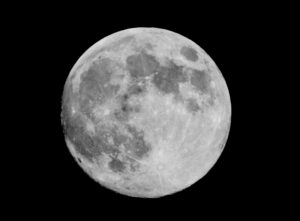 'Moon' is a pseudonym for an Iranian poet  who lives in Wales and says of himself, "I am Moon, a wanderer who was wandering around the outside world to find Sanctuary but found it inside himself. "
The Arts Council of Northern Ireland has given me a Support for the Individual Artist Award towards the drafting of a collection of poetry on the theme of SANCTUARY. I am honoured to receive this funding and greatly appreciate the encouragement.