Television: BBC 4 The Story of Wales Repeat Screening Tuesdays from 6th November, 8pm, 6 x 60 mins. 2 BAFTA Cymru Awards – Best Presenter: Huw Edwards. Gwyn A Williams Award: Outstanding Contribution to History Programming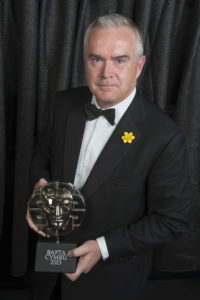 My blog is selected by National Library of Wales to join the UK Web Archive "a cross section of UK Web logs containing a wealth of material which will be of value to researchers now and in the future"
A City Burning, a collection of 24 short stories, set in Wales, Northern Ireland and Italy. Seeking publication. Completed with the support of a Writer's Bursary, 2017 from Literature Wales and The National Lottery through the Arts Council of Wales.
Thorn House, a novel in progress, set in rural Northern Ireland supported by a S.I.A.P.  award 2017/18 from the Arts Council of Northern Ireland.
Writing Psychology from Place, Cardiff Book Festival, 10th September
Short stories: The Road, The New Welsh Reader #117; Runner, The Honest Ulsterman; The Sea Hospital & Face To Face, Horla Horror; Above It All, The Lonely Crowd; Safety First, Coasteering & All Through The Night shortlisted for the Write By The Sea Award.
All Through The Night, (Crannóg); nominated for the Pushcart Prize 2019 'the most honoured literary project in America').
Poetry: 2018 Easter (Apr), View-finder (Feb),  Shoot (Dec)The Bangor Literary Journal; Aftermath 2 & An Irish Merchant Seaman, The Open Ear (Seamus Heaney Centre for Poetry); This, & This Too, The Honest Ulsterman; Admission, Infinite Rust. 2019 : A Northern Irish Wife, The North (Irish issue); When The Saint Wavered & The Saint Sets Out, Bangor Literary Journal (Jan); imminent Two Autumns, The Ogham Stone 2019.
Analysis: Raising the Profile of Women Writers, Wales and N. Ireland, Wales Arts Review.
Journalism: Content with a Good Enough Peace;  Helyntion Y Cymry/The Welsh and The Troubles, Northern Slant
Criticism: Gwyneth Lewis – Henaint / Old Age, a Double Pleasure in Welsh and English, Eborakon
Copy Editor: Reading the Book of Life, R. Obbard, New City Books
Review: The Woman in White – the Accessible and the Bland, Wales Arts Review
Reporting The Troubles: journalists tell their stories of the N Ireland conflict, Northern Slant. Poetry in Documentary: 'Troubles – The Life After', BBC 2, Wales Arts Review
Research Project: Centre for the Study of Media and Culture in Small Nations