Creative Partner

The CEWN TV Documentary Project is a study of the methodologies of academic and media research with Academic Partner, Jayne Hall (Senior Lecturer, Design Theory, University of South Wales).  This was part of an AHRC – A4B/Welsh Government project linking creative academics and businesses in Wales.  Funded by Creative Crucible.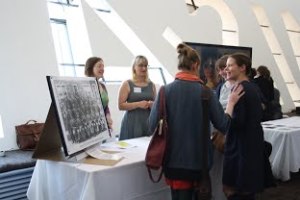 This project aims to explore the methodologies of academic and mediaresearch in order to assess whether there are principles in each which could positively affect the other's practice. The aim is to lead to improved Research Impact and Public Engagement on the one hand and, on the other, to better application of academic research in the broadcast media. Both methodologies will be brought to bear collaboratively on an under-explored episode in Wales's recent history – the 'Brown Babies' story – to produce, ultimately, a proposal for a TV documentary.
Black American GIs were posted in Britain during World War II. Some liaisons between them and British women ended well in marriage and emigration to America (TV has covered this in the past) but the "Brown Baby" story includes maternal shame, racial prejudice, false accusations of rape, upbringing in orphanages, contested adoptions here and in the U.S.A. and minatory attitudes to race from government and officialdom. The babies of yesteryear are a living testament to the times, in their sixties now.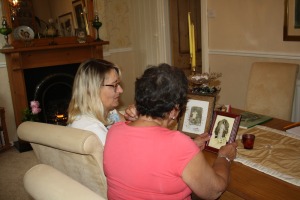 The intention is to investigate and extend the available information using a unique combination of Academic and Media research through collaboration between a documentary producer and an academic; the approaches and methods will be observed, recorded and compared; an assessment will be made of whether or not there are elements that can be usefully promoted to both professional communities, in an effort to (1) improve mutual understanding of academic and media practice (2) explore whether media methods of research can interact with sound academic research without compromising the latter's integrity.
This is a subject to which few academics have devoted significant attention. The television method of research is a spur to increased interest, NB not tv coverage but tv research. Our investigations have led to new connections among academics. Is documentary a tool for both Research and Research Impact?
We assisted an academic with the promotion of a documentary she made on a related aspect of black wartime experience in Wales.  Her work is a fascinating example of benefits and pitfalls when documentary experience is lacking. The complexity of handling three types of expertise   ̶   personal witness, historiography and film-making  ̶  is evident.
Academics need a grounding in the highest level of film documentary principles if they are to use this medium well as a tool for research and for delivering research to the public. Media workers benefit from understanding what matters to academics. The potential from dialogue is exciting. Welsh academics using documentary production in their work are invited to contact us here.