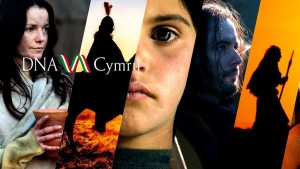 Mae Cymru DNA Wales yn brosiect aml-gyfrwng sydd ag uchelgais mawr – dim llai nac ateb yr hen gwestiwn: o ble daeth y Cymry?
Who are the Welsh? What links us to the rest of the world? And what sets us apart?
 Wedi darllediad y rhaglen lansio ar Ddydd Gŵyl Dewi 2015, mae DNA Cymru yn dychwelyd i'r sgrîn nos Sul yr 22ain o Ragfyr am 8 o'r gloch ar S4C gyda chyfres arbennig sy'n mynd yn ddyfnach i'r hanes a'r wyddoniaeth, a chyflwyno canlyniadau DNA rhai o enwogion y genedl.
Cyflwynwyr: Jason Mohammad, Beti George a Dr Anwen Jones.

Jason Mohammad, Beti George and Dr Anwen Jones trace the epic journey of our DNA. From the birth of humanity in Africa to the newest arrivals in Wales.
Following our launch programme shown on St David's Day, Green Bay's four-part series starts this Sunday 22 November at 8pm on S4C. 
Mae mwy am y gyfres /  There's more about the series: DNA Cymru
Ddydd Sul / Sunday –  Tachwedd /November 22 & 29, Rhagfyr / December 6 & 13 
English subtitles are available. 
Gwyliwch y rhaglenni wrth iddyn nhw gael eu darlledu / You can watch the programmes 'live' on:
Freeview – 4 (Cymru'n unig/Wales only)
Sky – 104 (Cymru Wales) / 134 (gweddill y DU/rest of the UK)
Freesat – 104 (Cymru Wales) / 120 (gweddill y DU/rest of the UK)
Virgin – 166 (Cymru a'r DU/Wales and the UK)
Wrights Radio Relay – 94 (ardal Y Drenewydd yn unig/Newtown area only)
Neu ar alw trwy / or catch up via: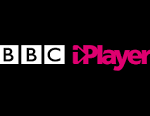 BBC iPlayer neu / or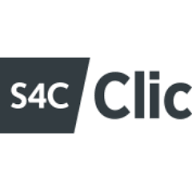 S4C clic
Mae wedi bod yn fraint i fod yn gynhyrchydd ar ddeunydd mor amrywiol – hanes, drama, achau, archeoleg, Cymru ddoe a heddiw. Mae'n stori holl-gynhwysfawr o ddygnwch a dyfeisgarwch y teulu dynol a pharhad anhygoel ein DNA. Pleser o'r mwyaf oedd gweld cynifer o ddisgyblaethau'n cyd-dynnu i daflu goleuni ar ein hanes a'n bywydau ar hyn o bryd.
This has been a fascinating series to produce: science, history, drama, genealogy, archaeology, the Wales of history and the people of Wales today. It's a panoramic story of human inventiveness and endurance and the remarkable persistence of our genes. I have particularly enjoyed seeing the way in which many disciplines work together to throw light on our past and our present.