I am thrilled to have been awarded a Literature Wales Writers' Bursary for 2017. I admit (career suicide for a writer!) to being at a loss for words to describe how encouraging I find it to have expert opinion, and public money, invested in me. Maybe 'inspiring' will do the job. My congratulations to all the bursary recipients.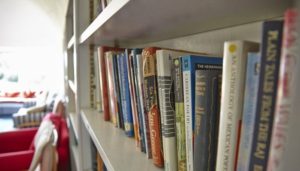 Lleucu Siencyn,  Chief Executive of Literature Wales, says,
In a year which saw the highest ever number of bursary applications, the Bursaries Panel were seeking literary excellence.
I have a busy working life as a tv producer, industry trainer and chairperson of the Media Policy Group of the Institute of Welsh Affairs (iwa.org.uk) . Together these involve me in a wide range of broadcasting and communications issues so it will be a surprise to many who know me, perhaps, to learn how committed I am to fiction writing and how ambitious I am to do well in it.
I absolutely love the craft of writing. Some of the best moments of my life have been experienced when I've felt that I have succeeded in expressing something via the written word. To have that material read and enjoyed by others is, surely, what pleases a writer even more.
Over the years I have done a great deal of writing: as documentary commentary, as feature film scriptwriting, as journalism, as published poetry and even as tweets! (as one of Wales Arts Review's Top 100 women tweeters of Wales) and I've won awards for such work but, like a thread running through all this, has been either the ambition, often postponed through necessity, or the sparse achievement, of short fiction. I have always had to make room for it while doing other things, such as working on a series or doing university teaching. This has made every short story competition win, every single publication, doubly sweet.
At last I get to prioritise the short story form and I am rearing to go.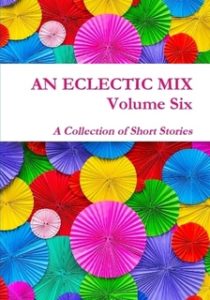 This has come at a good time for me, only a week after the publication of five of my stories in Eclectic Mix Six edited by Lindsay Fairgrieve. One of them was a winner in an Audio Arcadia short story competition this year.
Literature Wales / Llenyddiaeth Cymru biog:
Mae Angela Graham, sy'n hannu o Ulster ac yn siarad Cymraeg, yn gynhyrchydd teledu a ffilmiau nodwedd, yn awdur sgrîn ac yn ddarlledwr radio. Mae'n cadeirio Grŵp Polisi'r Cyfryngau y Sefydliad Materion Cymreig a gynhyrchodd Archwiliad Cyfryngau Cymru, 2015 a  sy'n gyfrifol am drefnu Uwchgynhadledd y Cyfryngau, Caerdydd. Mae'n diwtor prifysgol mewn Arfer Dogfennol ac yn hyfforddwr i'r diwydiant, ac mae ganddi ddiddordeb arbennig ym maes addysgu newyddiadurwyr ac yn y cyswllt rhwng academyddion ac ymarferwyr ym maes y cyfryngau. Ond ffuglen yw ei phrif ddiddordeb. Bydd yr Ysgoloriaeth yn ei galluogi i gwblhau casgliad o straeon byrion. @AngelaGraham8
Angela Graham, a Welsh-speaking Ulsterwoman, is a producer of TV and feature film, a screenwriter and radio broadcaster. She chairs the Media Policy Group of the Institute of Welsh Affairs which produced the Wales Media Audit, 2015 and organises the Cardiff Media Summit. A university tutor in Documentary Practice and an industry trainer, she has a particular interest in the education of journalists and in liaison between media academics and practitioners. But fiction is her great love. The Bursary will enable her to complete a collection of short stories. @AngelaGraham8