The Hidden Story: universities & knowledge exchange in the creative industries published its report on 4th December. There are many implications for Wales. As the report states:
'The Creative Industries are a significant sector for the success of the UK economy contributing £87.4bn GVA in 2015 (DCMS). It is therefore important that we use the research funds allocated to university support for this sector (over £46 million in 2015) as effectively as possible. To do this, we must understand the distinctive nature of knowledge exchange relationships between universities and enterprises within this sector. '
The Centre for the Study of Media and Culture in Small Nations at USW was the main Case Study from Wales.
The briefing papers and report are here:
The Hidden Story Regional Briefing FINAL
The Hidden Story Using data Briefing FINAL
The Hidden Story National Briefing FINAL
This important analytical project aims to understand how universities and the creative industries are relating to one another in the public interest. This has long been of concern to me. The creative industries need what academics can provide and universities benefit from engagement with audiences, practitioners and entrepreneurs.
This is particularly the case in a country such as Wales which needs to maximise all the assets it has.
The Universities Alliance oversaw this attempt to gauge the nature of the relationships between the creative sector and academia and in particular the subtler types of collaboration. It aims to improve practice and recommend policy actions
University Alliance Chief Executive, Maddalaine Ansell said:
'Knowledge exchange in the creative economy is usually associated with large funded projects but this research sheds light on the 'hidden story' of a much wider range of interactions which have previously been less well understood.
'This evidence will support institutions and policymakers by highlighting the factors which promote a dynamic ecosystem in which the creative industries can thrive. We hope that this research will underpin productive engagement between universities and the arts and will help funders to build a stronger evidence base for supporting a wide-range of research at different scales.'
I contributed, from an industry perspective, to the Case Study on  the Television from Small Nations project by the Centre for the Study of Media and Culture in Small Nations, University of South Wales. This project acts as a knowledge exchange forum for discussing issues relating to cultural identity, minority languages, and the nurturing and retention of media talent in Wales. The Centre recently won its university's impact in Wales award.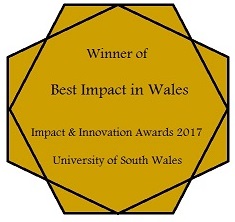 As its Principal Investigator Ruth McElroy told The Hidden Story,
'There's a kind of common shared experience of what it is to be part of a minority-language community, that brings a certain set of cultural values and commitments to bear, and that cut across industry and academic participants.' In this respect, the project sought to learn, share and collaborate with producers and broadcasters from Nordic countries, Europe and beyond, to identify solutions and suggest policy influence where necessary.'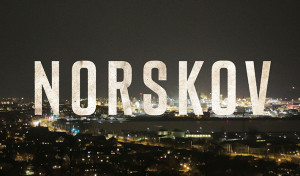 Prof McElroy added,
'As academics, we have time to think and to debate… so I think a soft but really important impact is giving industry time to think, to give them the tools and support for thinking and being exposed to critical thinking as well.'
I completely agree and the Media Policy Group of the independent think-tank, the Institute of Welsh Affairs iwa.org.uk, which I chaired 2015 – 17, has long sought, fostered and valued engagement with academics.
The report continues:
'The cross-sector conversations were critical to finding ways of increasing the production of high quality Welsh programming which could sell and influence internationally.
'These findings and recommendations were channelled, via Dr (now Prof) McElroy, into the Institute for Welsh Affairs' Media Policy Group, of which she is a member. Furthermore, the project team played a crucial role the IWA's highly influential Wales Media Audit 2015.'
The Hidden Story continues:
'Reflecting on key findings, Dr McElroy suggests that, '…what was really confirmed was how massively important public service broadcasting is in small nations to TV production being sustainable.'
'This view is shared by independent media consultant and network participant, Angela Graham. Speaking of the success of the Nordic noir phenomenon Graham states that, "…it was very obvious that governmental commitment to the broadcasting industry, which enabled those series to happen, was absolutely crucial and…. it could not have emerged only from the industries themselves but a partnership between government and industry."
'Television from Small Nations capitalised on the BBC's recent expansion into Cardiff Bay, by building a considerable network of international connections. It learned from the success stories and challenges of other small nations, but also highlighted the value of promoting Welsh language and identity on the international stage.'
Policy briefing documents, including for regional contexts, are being published alongside the research report to support the dissemination of the project's findings.
Visit The Hidden Story for more information.
It's pleasing to note that Prof McElroy and Dr Caitriona Noonan ( School of Journalism, Media and Cultural Studies, Cardiff University) have just been awarded a grant for a project called Screen Agencies as Cultural Intermediaries: Negotiating and Shaping Cultural Policy for the Film and TV Industries within Selected Small Nations. The project will begin mid 2018 and run for two years with Prof McElroy as the senior support and CI and Dr Noonan as the ECR leading as PI.