The motto of Belfast on the carpeted floor of the City Hall: For so much received what return can we make? I'm looking forward to returning to Northern Ireland for my third research trip for my novel from 3rd to 19th March.
I hope to be mainly outside the capital this time but here are two of my favourite Belfast buildings: the Art-Deco former Bank of Ireland…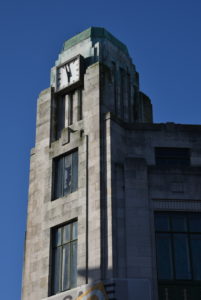 … and facing it the faience-clad 1935 frontage of the former Sinclairs department store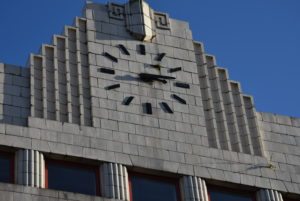 I hope to attend one of the events organised on 8th March by Women Aloud NI which feature women writers presenting some of their work. On 10th March women writers from Northern Ireland will travel to Dublin to showcase their talents.