I am so thrilled that the poet, Glen Wilson has chosen to mentor me for a year. The aim is to compile a collection.
Glen's collection An Experience on the Tongue has just come out from Doire Press. He won the Seamus Heaney Award for New Writing in 2017.
This amazingly generous initiative was sparked by Matthew C. Smith of Black Bough Poetry.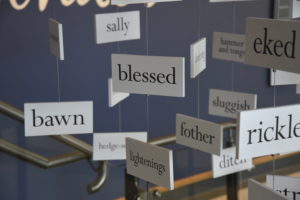 I'm particularly pleased that it is a poet from Northern Ireland and a poet from Wales who have been instrumental in giving me this wonderful gift as I have a project on Writing in Wales and Northern Ireland with the Centre for the Study of Media and Culture in Small Nations at the University of South Wales.