Judge Rhiannon Hooson has chosen Elizabeth Wilson Davies's poem 'Heartland' as the winner of this year's poetry competition. My poem, 'After Iconoclasm: The Jesse Tree Window' and 19 other poems will be published in the Festival Anthology  by Parthian Books.
Rhiannon Hooson says:
those poems which stuck with me were those which combined a technical proficiency with an emotional honesty that can, like a spark, leap the gap from the page to the reader's mind and remain there, casting light.
My poem is prompted by the wonderful window of 1533 in Llanrhaeadr yng Nghinmeirch.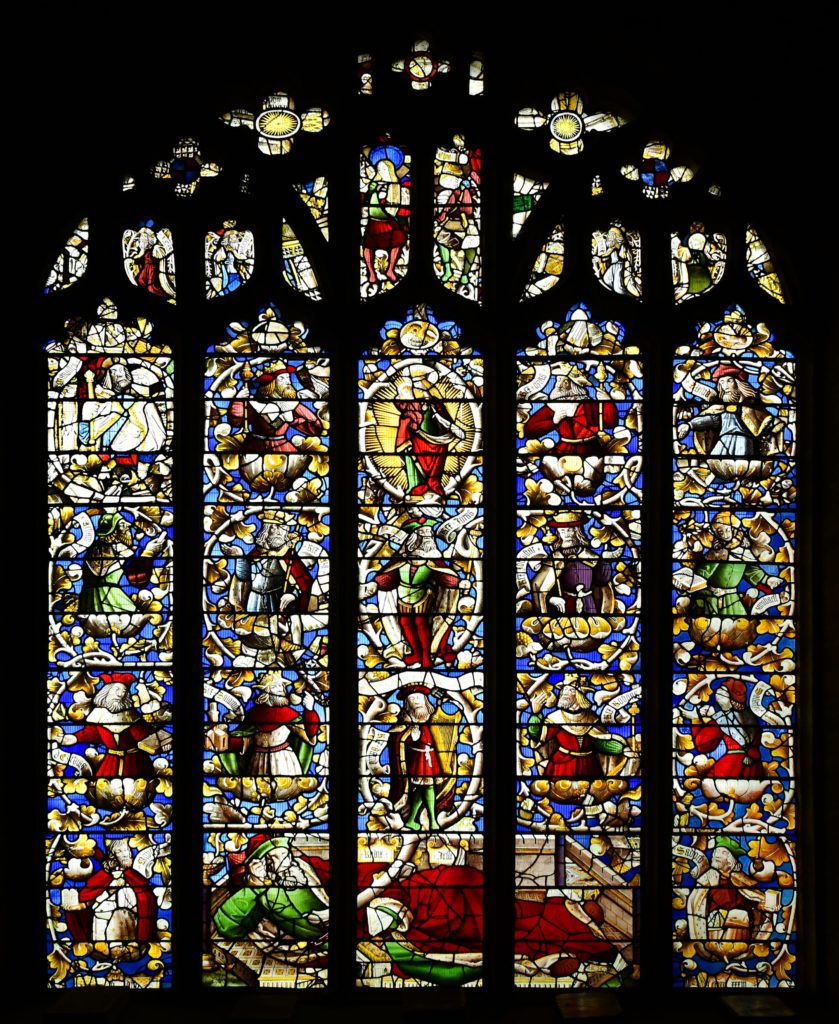 Niall Griffiths judged the short story competition and the winner is Richard Owain Roberts with 'Terrence Malick'.   This and a further 11 stories will also be in the Anthology.
Daughters of the Dust is one of Rhiannon Hooson's poems to share and I'm looking forward to reading Niall Griffiths's new novel, 'Broken Ghost' from Random House – review by Alan Warner.
This Festival also runs a competition for Radio Drama. judged by the excellent Kate McCall. Definitely a highlight for any writer in this genre.