At the BAFTA  Cymru Awards in Cardiff on 13th October, Velindre, Hospital of Hope, a series following patients through treatment for cancer, won the Award for Best Factual Series.
Commissioned by ITV Wales, the series was made by Green Bay Media and was the company's final production prior to joining forces with Wildflame Productions
Back in 2002, Green Bay's very first programme, Do Not Go Gentle – a celebration of Dylan Thomas' great poem – reached the 'Olympics of Television', was nominated alongside blue-chip series Band of Brothers and Blue Planet at the Banff Rockies, one of the world's foremost media prizes. Many other awards followed over the years in the UK and internationally.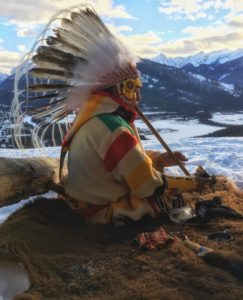 The company was started in 2001 by John Geraint, my husband, and Phil George, now Chairman of the Arts Council of Wales, with myself and Phil's wife, Ceri George as shareholders. Phil and John aimed to make world-class television and media for Wales and the world, improve the representation of the country and of its people, nurture talent generously and contribute to the cultural industries around them. I'm so proud that over the course of almost two decades the company held to those guiding principles.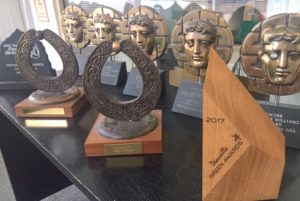 The production team on this series, both crew and office staff,  exemplify the calibre and commitment that Green Bay sought to achieve. Come awards time, the creative talent rightly step into the limelight. I know also, how much John and Phil appreciated being able to rely on the world-class production oversight skills and financial acumen of their close colleagues which sustained the company throughout. It takes huge levels of collaboration to make a successful series and certainly Green Bay has been a place where idealism and follow-through were never lacking.
I worked for Green Bay Media as producer, development producer or specialist producer on several productions, including the landmark BBC series The Story of Wales which won a BAFTA Cymru Award for Huw Edwards as presenter and the Gwyn Alf Williams Award for Outstanding Contribution to History on Television.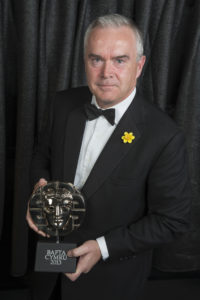 Having seen the company develop from its beginning in the loft of a garage to this very happy end, I just want to say it has been an inspiring experience.
Congratulations once again to the BAFTA-winning team, and well done, Green Bay!