Hear an extract from the opening story 'The Road' from my collection of 26 short stories, 'A City Burning' (Seren Books ). Launch on Tuesday 27th October 7pm.
At the launch I'll be reading and I will be joined by 3 wonderful readers who will give a voice to extracts from 3 stories.
Geraint Lewis from Tregaron, Ceredigion, west Wales, actor, playwright, novelist and short story writer.
Viviana Fiorentino from Italy, poet, novelist, translator and activist on migration policy.
Liam Logan from Dunloy, County Antrim, media presenter, film maker and writer on Ulster Scots in prose and poetry.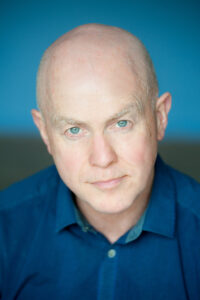 Geraint Lewis is  one of Wales's most accomplished writers of drama for television, radio and stage,  in many genres from soap opera — such as the long-running BBC series, Pobl Y Cwm — to comedy and children's. He is a noted actor, playing the role of Sianco in the multiple BAFTA-Cymru-winning film Martha, Jac a Sianco and recently appearing in the crime series, Hinterland/ Y Gwyll and in Under Milk Wood. He is the author of three novels and two collections of short stories Y Malwod and  Brodyr a Chwiorydd. He won the inaugural Tony Bianchi Short Story Prize in 2019 and is currently working on his third collection.
He will read from the story All Through The Night. This was first published in the highly esteemed Irish journal 'Crannog' which nominated it for the prestigious Pushcart Prize in 2019. In the story, a man looks back to the night his marriage reached its tipping-point, on a cliff-top in west Wales.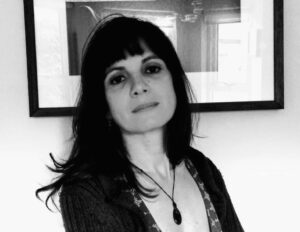 Dr Viviana Fiorentino is from Italy. She now lives in Belfast. An award-winning poet in Italy, her poems appear in the recent ground-breaking anthology 'Writing Home: the New Irish Poets' (Dedalus Press), an anthology by poets whose roots lie outside the country. In 2019 she published a poetry collection in Italy  In giardino and her first novel Tra Mostri Ci Si Ama. She is currently working on a collection of poems on migration.  She has co-founded two activist poetry initiatives: on migration and displacement, Sky, You Are Too Big; and in support of artists in prison, Letters With Wings. She is on the editorial staff of Le Ortique, a bilingual (English/Italian) initiative that voices and rediscovers forgotten women artists.
She will read from Life-Task. This story has been described by novelists, Stevie Davies and Niall Griffiths as 'a brief epic of suspense and reversal, told in the minor key.' And as a story of 'Chekhovian subtlety and seriousness'. Set on a station platform in northern Italy at the end of the second world war, an observer who has lost all her relatives in the conflict, describes the home-coming of prisoners-of-war − men who have fought on the losing side. The train empties of its defeated cargo till only one relative is still waiting, a young woman.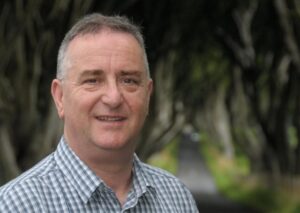 Liam Logan is from Dunloy in County Antrim, Northern Ireland. He is one of Northern Ireland's leading exponents of Ulster Scots. He is a writer, broadcaster, television and radio presenter and a filmmaker. He has been making programmes in and about Ulster Scots for almost 25 years for the BBC and others. He has written two prose books about Ulster Scots: A Word of Ulster Scots and Thon Ulster Scots Book and recently published Nine Rhymes, a book of Ulster Scots poems.
He will read from the story, Coasteering. A coasteering instructor, swimming with his client along a rocky coastline, realises that they have reached a spot which has some powerfully upsetting emotional connection for her.
This zoom event will be chaired by Phil George.
A City Burning is published by Seren Books, Wales's leading independent literary publisher.