I'm delighted to have some of my work featured as Black Bough Poetry's Poet of the Month in the Silver Branch Series.
The series is curated by Matthew M.C. Smith, poet, and editor of Black Bough Poetry, a project which promotes imagist micro-poetry.
Silver Branch showcases the work of a poet whose poems have appeared in a Black Bough Poetry publication. In my case:
Moon, Landing – Black Bough – Issue 2 (Apollo 11 edition)
Thaw & Quite All Right, Thank You – Deep Time (volume2)
Freedom  in the imminent Freedom / Rapture issue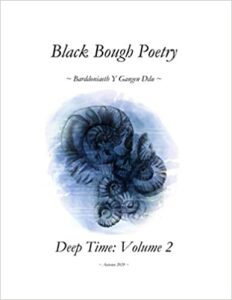 Alongside these are 5 other poems. Plus a pair of poems – Triptych and Three Stones – inspired by images: respectively, a painting by Matthias Grünewald and three photographs by the writer and photographer, Phil Cope.
The photograph that heads this post is Winter Branch © Phil Cope. The magical Silver Branch of Celtic story ensures entry to the Otherworld. It's something both natural and wrought, like a poem.