The BBC's Review of its Religion and Ethics output and programme-making practice has important immediate and long-term implications. I want to focus not so much on what programmes will get made as a result of its findings but on the change to media culture that I believe will follow from the implementation of its decisions.
This change will be seen in:
*the training of journalists of the future;
*the rising prominence of religious literacy as a concept, as a skill worth cultivating and an essential tool of self-understanding and of any claim to be an interpreter of the times;
*the development of a type of 'belief literacy', beyond religious literacy and well beyond the BBC.
The Review has launched a set of new norms, along with a raft of new means of consolidating and progressing them.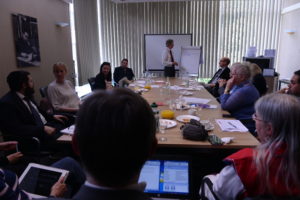 Continue reading A New Normal – BBC Religion & Ethics Review →