I have a fortnight left of my Literature Wales Bursary.  I began it with a strategy. So how have I got on? I will be mentioning pleasure a lot.
Some highlights:
• Working with an editor
• Shaping  a Short Story Collection
• Being read
• Funding the work
• Moving to publication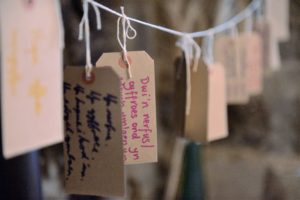 Working with an editor
It has been a pleasure to work with Gwen Lloyd Davies, editor of the New Welsh Review. She has looked at 30 stories and responded to them in three main ways:
• Calibre
• Proof-reading and formatting
• Shaping a Collection
I stuck to a timetable for revisions and we made good use of the postal service. I found that Gwen's astute, brief remarks were enough to let me re-think and re-craft. I liked this business-like approach. I currently have 24 stories, about 50,000 words.
Shaping a Collection
Another pleasure has been standing back from my stories and seeing how they can be ordered with the reader's pleasure in mind. So, themes and tone have been important and I have enjoyed seeing how Gwen took care over placing stories to offer variety in the reading experience and how some stories were now in, now out, depending on how improvements over various drafts moved stories up or down the quality ladder.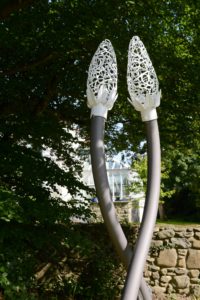 At the last minute, when Gwen had already formed a publishing order, I polished up a lot of material that I offered her (don't know where I got the energy all of a sudden) and, as a result, some established stories were replaced by newer material. Maybe I'm getting into my creative swing!
That sense of a body of work forming, rather than a bag of disparate items, has been fun to experience. The interplay of Wales, Ireland and Italy among the stories has been intriguing to manage.
Gwen has helped me see what it is I have been doing in my writing, concretising what was, for me, instinctive. Her blurb for the collection ends :
With a virtuoso control of tone, in turns elegiac, comic, lyrical and philosophical, this collection explores conflicts between political allegiances; between autonomy and intimacy; emotional display and concealment; resistance versus acceptance. It examines power of all types, not least that which allows us, when necessary, to resist desire itself.
Being Read
The presentation evening for my win at the Bridgend Writers' Circle Short Story Competition in June introduced me a little more into the serious practice of engaging with writing because the members clearly had so much experience with a sustained practice of regular work.
The adjudicator, novelist Laura Foakes was kind enough to suggest that it can be helpful to have a critical reader for drafts and she offered to read something for me. She has been enormously generous in commenting on several stories and in giving me insights into the business of publication. We all need colleagues in a working life. I've been used to tv production which is very much a collaborative enterprise and writing can be more solitary so the support of fellow writers is precious.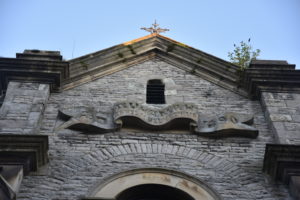 My creative friends,  author Phil Cope and Poet/Solicitor, Julian Cason have been patient readers too.
Competitions, I now realise, also introduce one to readers so I have invested time in entering some.
Funding the Work
I want to write a novel and that will take research and travel. I have applied to the Arts Council of Northern Ireland (open till 24th August) for a grant towards that. I also need to make a financial plan to pull in resources from my existing skills.
Moving to Publication
Literature Wales has a Mentoring Scheme for new and emerging writers (open till 16th August) to which I've applied because I am still learning the ropes in this field.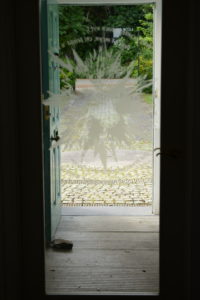 I did the Tŷ Newydd Writing A Novel course in June and that improved my confidence in the appeal and sales potential  of my work.
In my final two weeks I will begin the search for an agent. I wonder if that will be fun too.