The Media Policy Group of the Institute of Welsh Affairs made a submission on 3rd March to the Inquiry into the future of S4C which is being held by the Culture, Welsh Language and Communications Committee of the National Assembly of Wales.
This inquiry precedes that expected from the DCMS.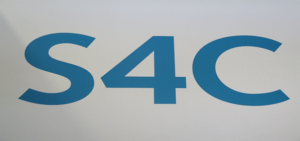 The Inquiry is considering the Funding, Remit, Governance and Accountability of the channel, along with its relationship with the BBC and its visibility amongst other services.
Our submission, in addition, recommended independent assessment both of the channel's core service and audience opinion.
We also advocated consideration of issues such as hours of programming, repeat levels, peak and off-peak audiences, behaviour in mixed-language families, sub-titles, children's segment performances, fluency levels etc.
And our introduction continues:
"S4C is not an end in itself, but a means ( one of several ) towards the achievement of a comprehensive media service for Wales. The channel's creation was an act of idealism, pragmatism and imagination and the same qualities are called for regarding its future. The time for 'defending' S4C has passed. Open, bold development is needed  now along with an approach that sees the channel in its various contexts, including the European and the global."
We strongly emphasise the need to see S4C as part of a total media service to Wales.
"Such a holistic perspective is essential if media provision in Wales is to mature and flourish, with both the country's main languages in partnership. This will mean robust recognition of the financial cost of the Welsh language television service. The national service licence for the BBC in Wales, which the IWA has recommended, has been adopted and will be a useful accountability tool.
"It is inevitable that resource-intensive partnerships between English language and Welsh language output will mean that monies will be spent 'across' both languages and need not be one at the expense of the other. This can be managed positively, but it must be recognized as an issue and planned for."
There was a CWLC Evidence Session on the 2nd March and a second was held on the 8th. This can be viewed on senedd.tv. Dr Ruth McElroy of the University of South Wales and Digital Consultant, Huw Marshall were questioned. Their submissions are viewable on the agenda page.