The Media Studies students of Michigan State University once again impressed me with their appetite for encountering the cultures of the British Isles. The university organises an impressive visit every summer for about 20 students on a variety of media-related degree courses. I've given them a class on documentary for the last 7 years with the kind collaboration of Cardiff University's School of Journalism, Media and Cultural Studies.
I've written about these classes in earlier blogs such as
It's quite a challenge to absorb new places and people and ways of doing things, cope with the travel and with being in a group while meeting professionals in the area you hope to work in eventually.
I give the students a snapshot of how the media are organised and delivered in Wales and how the devolved administration deals with the communications area, which is not devolved. Students are usually impressed by the bilingual nature of media in Wales. I encourage them to consider what values Americans rank highly and how these are expressed in their own media.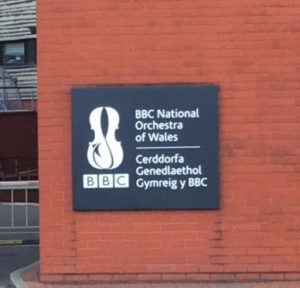 From my annual encounters with these American students I have formed the impression that documentary is not a priority so I take the chance to showcase, a little, what a wonderful form it is, stressing its capacity to lend us the eyes of others.
I've found it effective to let them see a couple of short films made by Cardiff students. They are invariably impressed. Such simplicity. Such impact. This year I showed them 15 Strangers: 1 Question by Ahmee Al Hendi, a former student on the MA in International Journalism.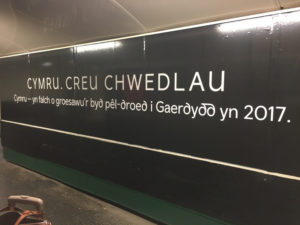 I also underline that media arts are not separate from other arts. I share Seamus Heaney's wonderful poem, 'Personal Helicon' which considers how art helps a person see him or herself while, at the same time, connecting the individual to others.
Here are some reactions:
The Land of Song – By Graham Polk
The Importance of Language and the Arts in the US and Wales – by Aileen Dwyer
I've met BBC, and Mr. PBS, you are no BBC – by Chris Gustafson