Maria Isakova Bennett celebrates Poetry Day Ireland 2020 by the creation of a collaborative poem made up of lines she has selected from poems specially written on that day with the sea as a theme. I chose to write about Broughanlea Townland where I live near Ballycastle.
Her beautiful stitching work enhances the presentation of the lines as they create, together, a harmony of sea sounds.
Collaborative Litany – Time To Write Around The Coast of Ireland 2020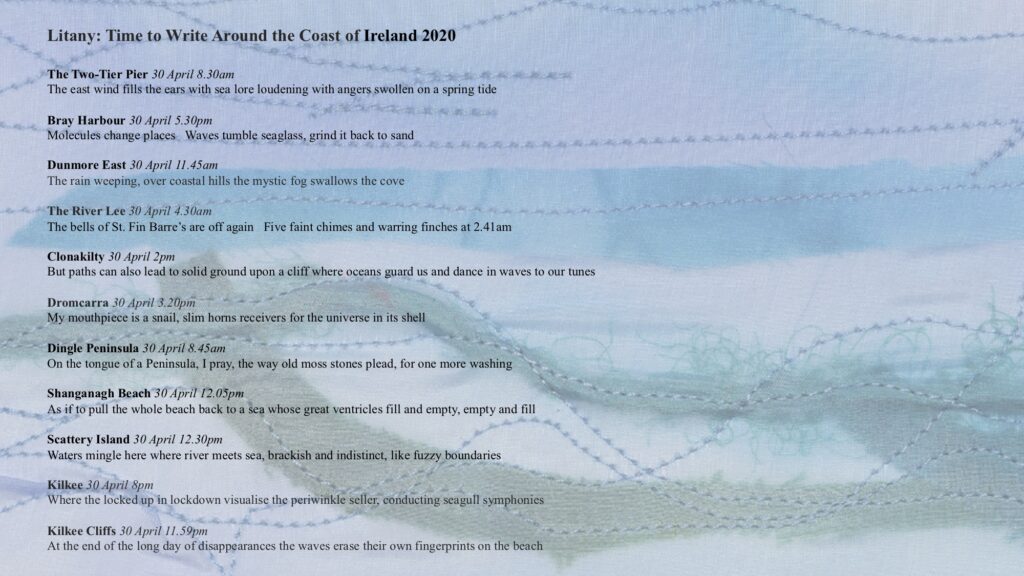 My poem, FULL CIRCLE, BROUGHANLEA TOWNLAND, COUNTY ANTRIM is part of the work I am doing on Place and Displacement for which I recieved a SIAP Award from the arts Council of Northern Ireland in 2019.
Maria hopes to arrange a reading involving all 34 contributing poets around the coast of Ireland when circumstances allow.
This lovely project brings together poetry and embroidery, two things I'm very keen on. I have plans for a stitched seascape!