I'm a big fan of initiatives that connect people and enable sharing so I was very pleased to be interviewed by Carys Bradley-Roberts of Creative Cardiff.
Creative Cardiff is a network which connects people working in any creative organisation, business or job in the Cardiff region. By encouraging people to work together we believe that we can make Cardiff the most creative place it can be.
Creative Firsts puts the spotlight on people's first ventures into creativity in a particular field. My Creative First has been moving from film and TV into the world of books via   Sanctuary: There Must Be Somewhere my poetry collection, and my short story collection A City Burning. I had a lot to learn.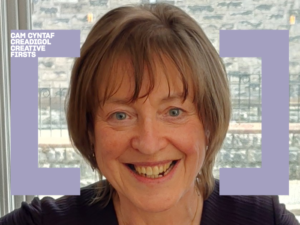 I describe the experience in the interview here. 
Mae fe ar gael yn y Gymraeg hefyd / It's available in Welsh too: Cam Creadigol Cyntaf
Take a look at other Creative Firsts here